Prerequisite:
Have Sunshine Conversation subscribed.
Have WhatsApp integration configured in Zendesk.

Need to link your Zendesk with Sunshine Conversation.


If not integrated, contact your Zendesk account manager
Having the prerequisites, just follow the steps below to collect the data.
Access your app

After accessing click on "Settings" at the top

Scroll down to the end where you will find the App ID, copy it and place it in the app instalation.
Now generate a new API Keys and need to convert it to Base64 like this ID:SECRET , if you don't have a development team to generate it, you can copy the ID and Secret and generate the button below, don't forget to save the changes. We do not store any data placed in this article.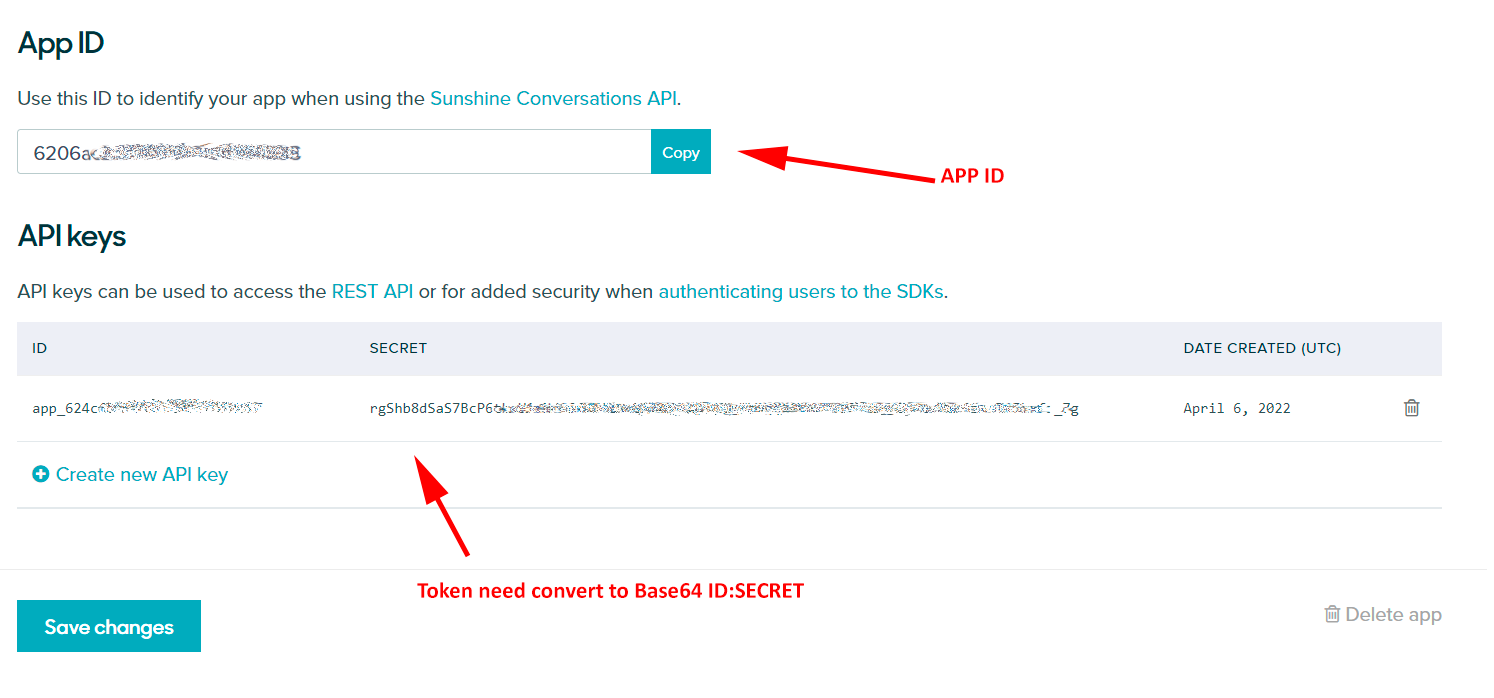 WhatsApp ID:
To collect the WhatsApp ID click on Overview and click on configure in the WhatsApp integration you have.
When accessing the page, the application ID will appear at the top of the URL, as shown in the print below, copy this number and put it in the settings when installing.
Once you add all the data, just install the APP.